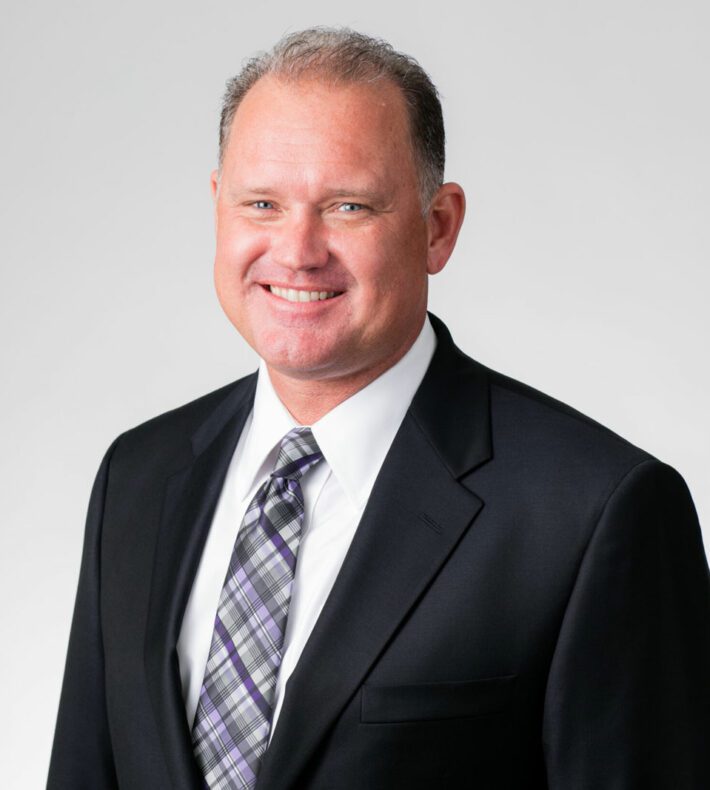 Speaker
Brian Nightengale, RPh, PhD
President
Good Neighbor Pharmacy and NACDS Chair
Brian Nightengale, RPh, PhD, is Senior Vice President, Community and Specialty Pharmacy and President of Good Neighbor Pharmacy®, AmerisourceBergen's independent community pharmacy network. Good Neighbor Pharmacy unites strong independent stores under one brand and leverages its scale, expertise, and insights to help pharmacies drive better business decisions, increase growth and profitability, and enhance patient care in local communities. More than 5,000 independent pharmacies rely on Good Neighbor Pharmacy and Elevate Provider Network for solutions and guidance to elevate, optimize and expand their businesses so they can maintain their status as preferred healthcare destinations in their communities.
Prior to his current position, Dr. Nightengale was President of Xcenda, part of AmerisourceBergen's Consulting Services group. There he led more than 350 scientific, commercial, and market access professionals that help organizations across the life sciences industry demonstrate the value of pharmaceutical care and to maximize patient access to that care.
For over 25 years, Dr. Nightengale has worked with multiple biopharmaceutical research and manufacturing firms in developing product commercialization strategies and research programs across all phases of the product life cycle. Dr. Nightengale has assisted in the design and implementation of innovative quality improvement programs and pharmaceutical care applications within health plans, provider organizations, and state agencies. He has published and presented numerous manuscripts, posters, and podium presentations. Dr. Nightengale has also managed and provided expert counsel on well over 200 outcomes research and strategy engagements.
Prior to joining Xcenda, Dr. Nightengale served as an Assistant Professor at the College of Pharmacy, University of Oklahoma Health Sciences Center where he is currently a member of their National Board of Advisors. Dr. Nightengale spent nearly 10 years working in independent retail and nuclear pharmacies.
Dr. Nightengale currently serves on the board of directors for the National Association of Chain Drug Stores, on the National Community Pharmacists Association Innovation Council Board, the American Pharmacists Association Corporate Supporters Council, the Kennedy Pharmacy Innovation Center at the University of South Carolina College of Pharmacy and the University of Oklahoma College of Pharmacy Dean's National Advisory Board.
He received his Doctor of Philosophy in Pharmaceutical Sciences with an emphasis in health economics from the University of South Carolina. Prior to that, he received his Bachelor of Science degree in Pharmacy from the University of Oklahoma.
February 11–13, 2024
Within Reach
Hyatt Regency Coconut Point • Bonita Springs, FL
The NACDS Regional Chain Conference is a working meeting that offers unique networking opportunities with both your peers and trading partners.