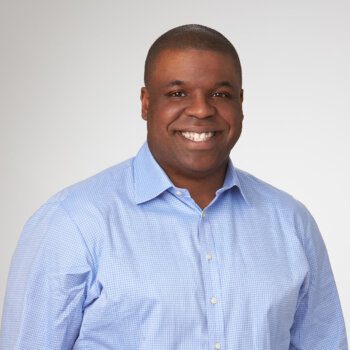 Speaker
Brian Owens
MBA
Senior Vice President, Commerce Strategy & Inclusive Commerce
VMLY&R COMMERCE
Brian currently serves as Senior Vice President of North America Commerce at VMLY&R COMMERCE, where he is a public speaker and CPG brand strategist around topics related to selling to any class of trade of retail or pharmacy, creating CPG brand marketing plans, and building diverse inclusive cross-functional empathetic teams.
With over 20 years of extensive work experience in market research, creative advertising, management consulting, brand management, and direct selling to retailers. Brian's expertise includes global commerce through leadership, selling with 1st party retailer data, and advisory support surrounding global retail health commerce activations. Specialty retail intelligence expertise includes deep relationships and experiences launching new brands at Walmart, Amazon, Target, Grocery, Club, CVS, Walgreens, Dollar General,  7-11 as well as specialty beauty retailers, such as Ulta and Sephora.
Prior to VMLY&R COMMERCE, he was at Kantar Consulting, Proctor & Gamble, and Reckitt Benckiser, where he transformed syndicated retail insights, managed retail CPG sales teams, and lead a management consulting commerce practice for some of the world's largest and most successful brands.
Events
General Sessions
Social Media Influence Impact on the US Pharmacy and OTC Category Experience
COVID and social media have accelerated the retailization of healthcare, which has accelerated the pharmacist's influence over more OTC commerce moments. Social media now provides more pharmacists and pharmacy techs with more shopper marketing opportunities to interact and convert more health commerce shopping.
Tuesday, January 31
8:00 AM - 8:45 AM
Grand Cypress Ballroom
Insight Sessions
What the Consumer of 2023 Will Look Like?
This roundtable discussion will examine the multi-interest, concerns, and aspirations of today's and tomorrow's consumer.
Tuesday, January 31
11:00 AM - 11:45 AM
Grand Cypress Ballroom A
Hyatt Regency Grand Cypress • Orlando, FL
January 29–31, 2023
The NACDS Regional Chain Conference is a working meeting that offers unique networking opportunities with both your peers and trading partners.