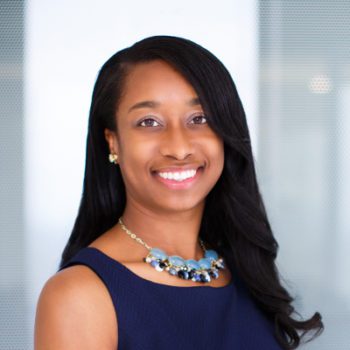 Speaker
Dominique Harris
Associate Partner
Kearney
Dominique Harris is an Associate Partner in the Leadership, Change, and Organization Practice with Kearney. She has extensive consulting and cross-functional industry experience with clients in the retail, consumer goods, healthcare, government, and transportation sectors. Dominique is a passionate expert on a range of people-focused topics including operating model design, learning and development, DEI, culture, and change management. Dominique has led several complex multi-year business transformations for operations and supply chain clients with thousands of field employees and essential workers. She regularly publishes and speaks on people-related topics of change management, DEI, and learning as a vehicle for change.
Dominique is based in Kearney's Chicago office. She earned her bachelor's degree in Economics and Secondary Education from Vanderbilt University and her MBA from The Kellogg School of Management at Northwestern University.
Hyatt Regency Grand Cypress • Orlando, FL
January 29–31, 2023
The NACDS Regional Chain Conference is a working meeting that offers unique networking opportunities with both your peers and trading partners.