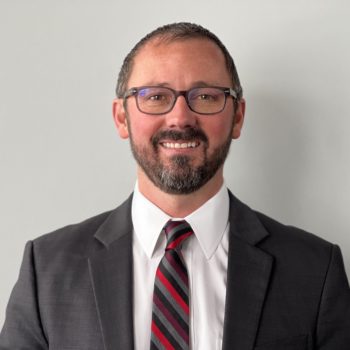 Speaker
Justin Heiser
Chief Operating Officer
Thrifty White Pharmacy and 2023 Regional Chain Conference Chair
Justin Heiser is the Chief Operating Officer at Thrifty White Pharmacy.  Since joining the 100-store employee owned pharmacy chain in 2007 he has held several roles with the company with a focus on strategy, technology, business development and strategic partnerships that has allowed the company to deliver value to payor and pharma partners as well as the patients whom Thrifty White serves.  These efforts over the years lead to the development of a proprietary technology that enables data-driven value-based care programs to be integrated into pharmacy workflow thereby enabling pharmacists to close gaps in care, optimize quality and cost of care through partnerships with numerous payor and pharmaceutical manufacturers.
Justin earned his Doctor of Pharmacy and Bachelors of Pharmaceutical Science degrees at North Dakota State University. He is a member of the ND Pharmacists Association, MN Pharmacists Association, National Community Pharmacists Association, and the National Association of Chain Drug Stores (NACDS).  He serves on the North Dakota State University Pharmacy National Advisory Board and on the Thrifty White Pharmacy Board of Directors.
Events
General Sessions
Join the conference chair and the NACDS leadership as they present on the state of the industry and other relevant business and policy initiatives.
Monday, January 30
8:00 AM - 9:45 AM
Grand Cypress Ballroom
Hyatt Regency Grand Cypress • Orlando, FL
January 29–31, 2023
The NACDS Regional Chain Conference is a working meeting that offers unique networking opportunities with both your peers and trading partners.