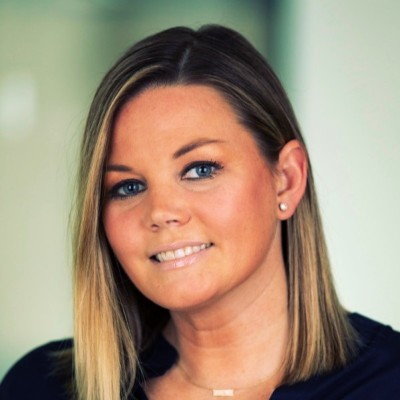 Speaker
Kate Davidson, LCSW
Director, Learning and Diffusion Group
Center for Medicare and Medicaid Innovation
Kate Davidson, LCSW is the Director of the Learning and Diffusion Group (LDG) at the Center for Medicare and Medicaid Innovation (CMMI), within the Centers for Medicare & Medicaid Services (CMS).  In this role, Ms. Davidson leads CMMI's team focused on accelerating healthcare system transformation by leveraging improvement science within and across models, as well as leading the multi-payer alignment strategy for the Center through the Healthcare Payment Learning and Action Network (HCP-LAN). Prior to joining CMS, Ms. Davidson led Policy and Practice Improvement efforts at the National Council for Mental Wellbeing, where she managed payment reform, quality improvement, and workforce development initiatives in mental health and addiction prevention, treatment, and recovery organizations and provided training and technical assistance to human services organizations, counties and states. Ms. Davidson began her career in healthcare as a social worker researching, testing and scaling interventions in primary care, behavioral health and community-based settings.  Ms. Davidson has an MSW from Fordham University and a BA from Loyola College in Maryland.
Events:
General Sessions
Pharmacies are increasingly gaining rightful traction as key drivers of improved outcomes, access, and equity. Join us for a presentation on the evolving value-based care landscape, including opportunities for pharmacies to engage and align with the strategy and vision set by value-based care leaders.
Monday, February 12
2:00 PM - 3:00 PM
Calusa Ballroom
Event Detail
Insight Sessions
Based on an earlier presentation of the value-based care landscape, join us for a deeper dive into the mechanics of value-based care models, including a discussion of key elements for pharmacies to consider as they continue building successful value-based partnerships.
Monday, February 12
3:15 PM - 4:15 PM
February 11–13, 2024
Within Reach
Hyatt Regency Coconut Point • Bonita Springs, FL
The NACDS Regional Chain Conference is a working meeting that offers unique networking opportunities with both your peers and trading partners.