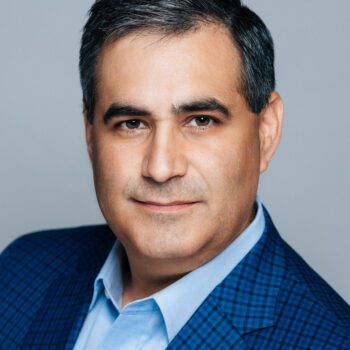 Speaker
Ken Nahigian
Executive Vice President, Policy & Communications
Nahigian Strategies
Ken has spent more than two decades working at the highest levels of national policy and communications. He serves as the policy translator for the firm's communications strategies to ensure that complex issues in areas such as healthcare, transportation, technology, homeland security, and many others, are understandable and actionable for clients' intended audience(s).
Prior to joining the firm, Ken served as Chief Counsel and Deputy Staff Director of the U.S. Senate Commerce Committee where he served under then-Chairman Ted Stevens of Alaska. Ken also served under Committee Chairman John McCain. Ken joined the Committee after serving as an attorney in the Issues and Appeals Division of the law firm Jones Day, and also as Senior Law Clerk to the Honorable Donald Ivers on the U.S. Court of Appeals for Veterans' Claims.
Ken is a graduate of Miami University in Oxford, Ohio, and Capital Law School in Columbus, Ohio. He is a proud-native of Cleveland, Ohio, and he is married with two teenage children.
Events
General Sessions
New Year, More Momentum: Insights from the Advocacy Experts
NACDS' all-levels and all-branches-of-government advocacy involves modern public affairs tools. Direct advocacy, grassroots, grasstops, public relations, coalitions, polling, and more are aligned to advance a pro-patient and pro-pharmacy agenda. Go inside the "war room" for a discussion on the current state of play.
Monday, January 30
2:00 PM - 3:00 PM
Grand Cypress Ballroom
Hyatt Regency Grand Cypress • Orlando, FL
January 29–31, 2023
The NACDS Regional Chain Conference is a working meeting that offers unique networking opportunities with both your peers and trading partners.