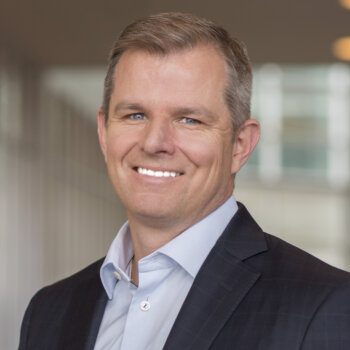 Speaker
Rick Keyes
President and CEO
Meijer, Inc.
Rick Keyes is the President and CEO of Meijer, Inc., the family-owned and privately-held Grand Rapids, Mich.-based retailer that operates over 240 supercenters throughout Michigan, Ohio, Indiana, Illinois, Kentucky and Wisconsin. Rick joined Meijer in 1989 as a pharmacy team member in Columbus, Ohio, while attending college.
A 31-year Meijer veteran, Rick was appointed President in October 2015 and named the first non-Meijer family member CEO in January 2017 after holding various leadership positions in pharmacy and store operations, as well as supply chain and manufacturing. Rick is the 11th President in the history of the company that employs more than 70,000 team members across the Midwest.
As President and CEO, he oversees all day-to-day operations and works closely with Executive Chairman Hank Meijer in developing and executing growth strategies. These strategies include a strong focus on enhancing the customer experience, driving team member engagement, and maintaining a competitive focus in the fast-paced retail industry while staying true to the Meijer values.
Prior to his appointment as President and CEO, Rick served as Executive Vice President of Supply Chain and Manufacturing, a role he had held since 2006. Prior to that role, Rick spent 15 years in retail operations, starting in Pharmacy, and becoming a Store Director, Market Director and Regional Vice President.
Rick received his Bachelor of Science Pharmacy degree from Ohio Northern University, where he now serves as a member of the Board of Trustees. Additionally, he serves on the Ohio State University College of Pharmacy Den of the Boardan's Corporate Council, Retail Industry Leaders Association Board, Business Leaders for Michigan Board, and the Coca-Cola Retailing Research Council.
Go Above & Beyond At Regional 2022
The NACDS Regional Chain Conference is a working meeting that offers unique networking opportunities with both your peers and trading partners.
January 23–25, 2022 The Breakers, Palm Beach, FL